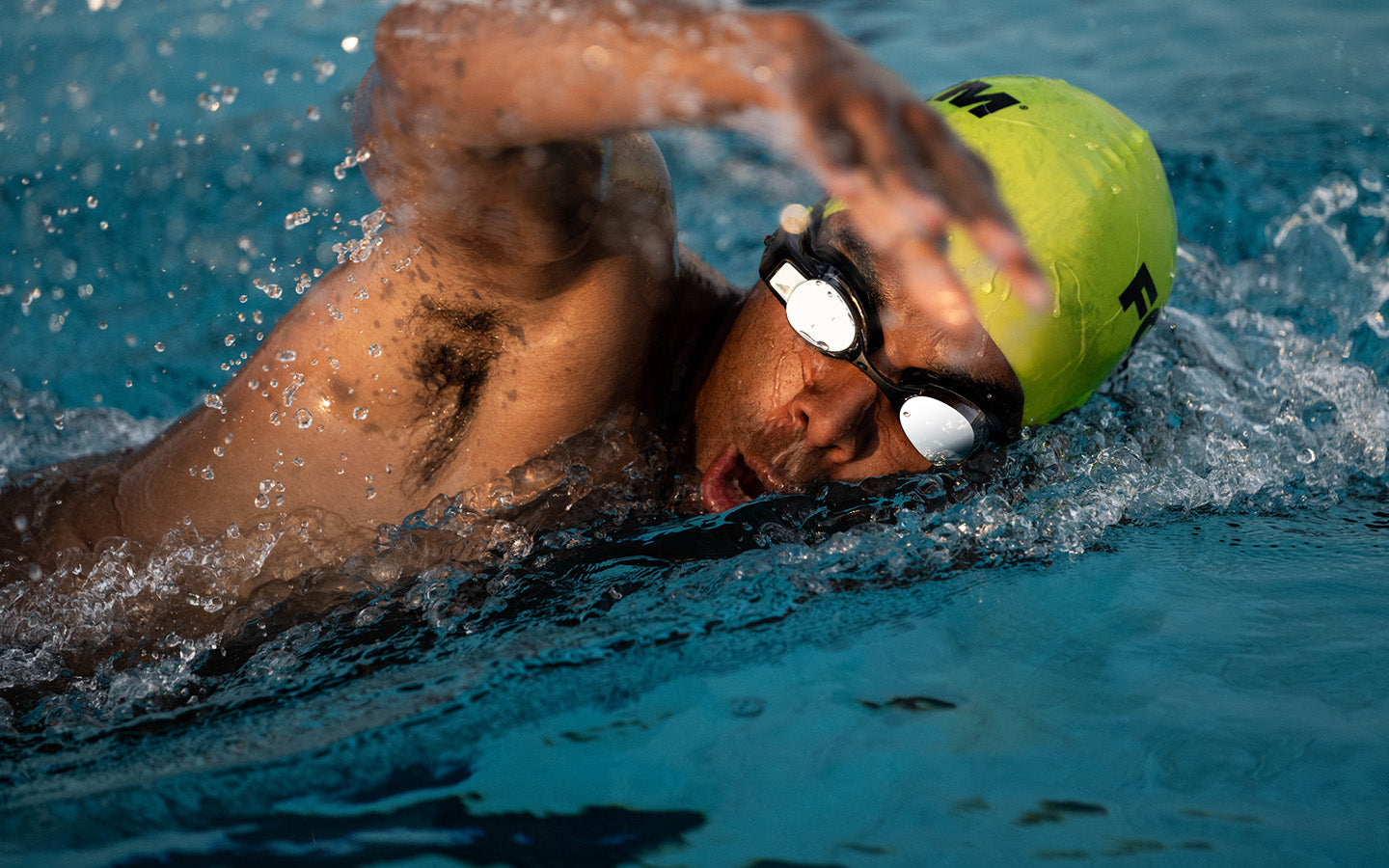 Swim Tracker Meet Goggles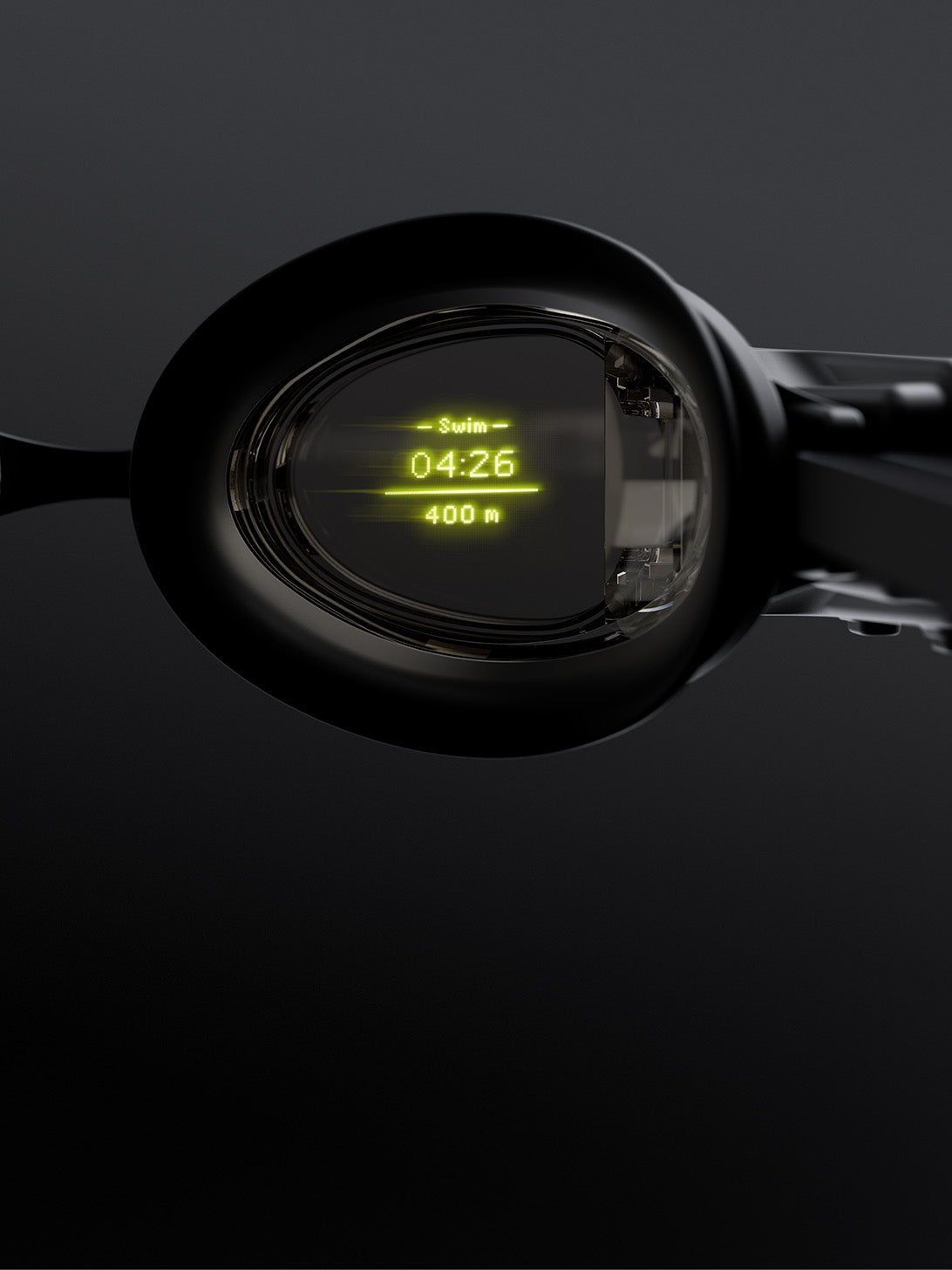 Ditch
Your Watch
Swim without stopping to look at a pace clock or watch. Live metrics and workout instructions are right there in your goggles.
Read what they're saying about FORM
"If you don't want to keep looking at your wrist while swimming, the heads-up display is great for feedback while you're swimming."

"Seeing metrics while you're swimming is something I didn't even realize I wanted or needed until I experienced it for myself."

"FORM has moved swim metrics from your wrist to a heads-up display in your eyeline with every stroke you take, no matter where or how you swim."

"For someone who swims laps regularly, real-time access to all this data will make a difference."

"You just swim, and it keeps track of everything. It's as simple as that. It's the only unit to perfectly nail my swims and the exact number of laps."
Instant Analytics Just Add Water
A swimming fitness tracker built right into your goggles. See accurate, real-time metrics, and adjust your swimming on the fly.
Track your swimming and resting time in the water.

Pool: Your rest starts automatically when you stop swimming.
Open Water: Pause your swim to rest in open water.
See your distance (meters or yards) in your goggles, updated as you swim.
Open Water: Available when paired with a compatible Apple or Garmin Watch.
Swim Spa: Only available in partner swim spas.
See your pace while you swim, instead of when you stop, to help accurately maintain your speed as you continue to move through your workout.
Open Water: Available when paired with a compatible Apple or Garmin Watch.
Swim Spa: Only available in partner swim spas.
Track calories burned while you swim and see the total amount when you're done.
Stay in the right zone and track your heart rate in real time. You'll need a compatible Polar sensor (sold separately - Polar Verity Sense or OH1/OH1 +) and FORM Mounting Clip (included with purchase of goggles).
Open Water: You can either use a Polar sensor or connect to a compatible Apple or Garmin Watch.
Maintain a consistent pace by tracking how long it takes to swim each length.
Find your optimal stroke rate range, whether you're doing a high or low-intensity workout. Real-time stroke rate only available when swimming freestyle.
Increase the efficiency of your arms and improve your technique by seeing the number of arm strokes from your last length.
Know how far each arm stroke gets you to help you find your optimal stroke count range, depending on how fast you're going.
Your Path to Better Starts Here
Swim faster and further with our ever-growing workout library, collection of plans, and technique video tutorials.
holiday returns
until Jan 31, 2024

Free Carbon Neutral Shipping

2-Year Warranty
Details
Holiday Return Policy
We hope you enjoy FORM goggles. If you're not satisfied for any reason, you can return your purchase. Goggles ordered on formswim.com between October 31 and December 31, 2023 can be returned until January 31, 2024.


Free Carbon Neutral Shipping
We offer free Home Delivery to the UK when purchasing a FORM Goggles. In an effort to reduce our carbon footprint, we offset 100% of our carbon emissions.

See shipping for all countries


2-Year Warranty
The FORM goggles are built to last. Defects resulting from materials or workmanship are covered under Warranty. For more details, visit our warranty policy.